Philips Lighting unveils new Philips GreenPower LED toplighting light recipe for European market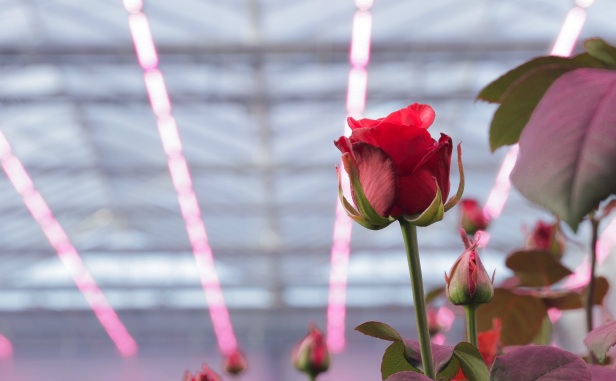 Philips Lighting (Euronext: LIGHT), unveiled its new Philips GreenPower LED toplighting with a light spectrum optimized for cut rose cultivation at an event of the Philips Rose Expertise Group. The new GreenPower LED toplighting with cut rose spectrum allows growers to increase light levels year-round without increasing heat. During extensive trials undertaken by research institutes Delphy and Wageningen University, and monitored by experienced rose growers, the new lighting with cut rose spectrum improves the quality of the roses and is 40% more energy efficient compared to high-pressure sodium (HPS) lighting.
---
FRAGRANT GARDEN LOCATION OF PERFUME FLOWER COMPANY FREE USE FOR FLORISTS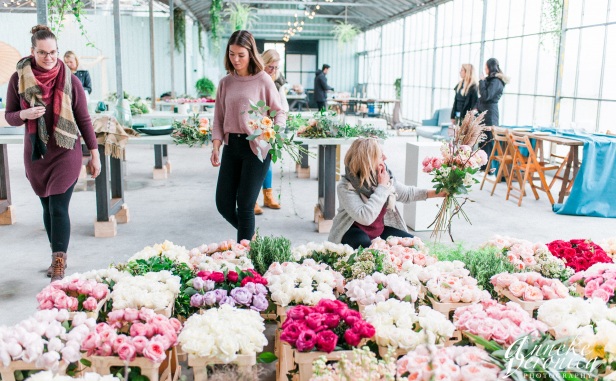 The Fragrant Garden Location Parfum Flower Company, located near the Bosrandweg in Aalsmeer, is free to use for florists and designers who need extra workspace. Perfume Flower Company seeks to reflect in this way to the desire of many (freelance) florists who need more space for larger orders. The Fragrant Garden location is in Aalsmeer, near Amsterdam. A greenhouse is there designed as a workshop and event space. The location is also rented for photo shoots and meetings.